OVBL is proud to have a champions league! Players range in age from 3 to 23.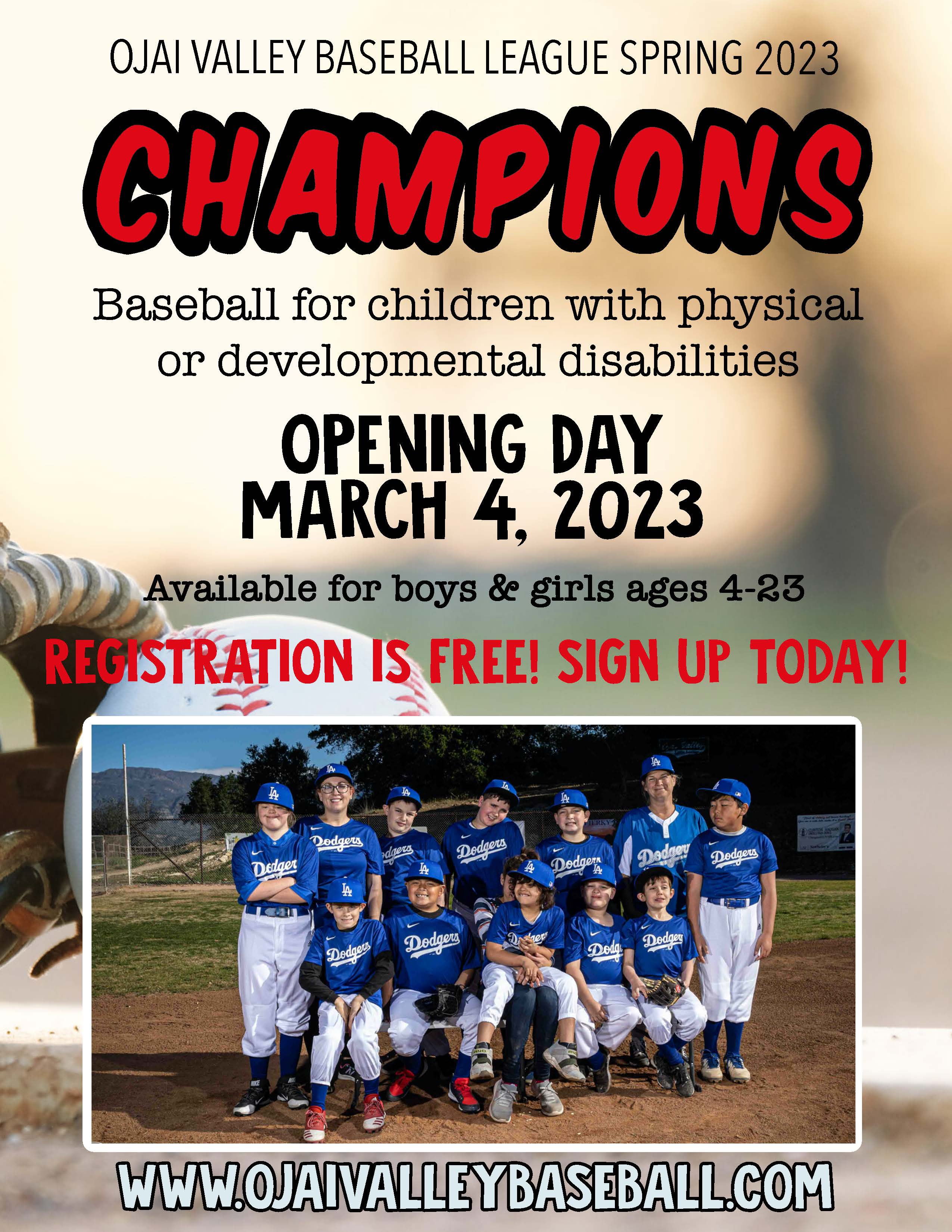 CHAMPION DODGERS RETURN FOR SPRING 2023
CHAMPIONS LEAGUE MISSION STATEMENT

To provide every child, regardless of special needs, the opportunity to participate in America's favorite pastime of baseballl. It is OVBL's goal to provide an environment that enhances the participants' self-esteem, physical mobility, and embodies the spirit of teamwork and community.
HISTORY

While many PONY leagues have had some type of Champions League for years, PONY has officially organized this opportunity for children with special needs. The new division was hosted by Major League Baseball and debuted at the 2009 All Star game Fanfest activities in St. Louis, Missouri. Abraham Key, President and CEO was present to kick off the activities. This new division was approved by the International Board at its Executive Committee meeting in March and has been a PONY division since the 2010 season. It was developed to benefit children with special needs as they pursue their dreams of team sports in one of America's favorite pastimes. PONY previously promoted the development of this type of league through its Friendship Games at tournaments around the world. Now, the Champions League has become the official division.

Protect Our Nation's Youth represents all children and young adults regardless of ability.